Thanksgiving Point Dental in Lehi has thrived since it opened the doors in April, 2002. Dr. Armstrong and Dr. Valgardson attribute the success of the practice to the quality and continual education of the staff and the caring and gentle manner in which our doctors administer dental treatment to our patients. We feel that when people begin dental care with Thanksgiving Point Dental, they become a part of our big, happy family.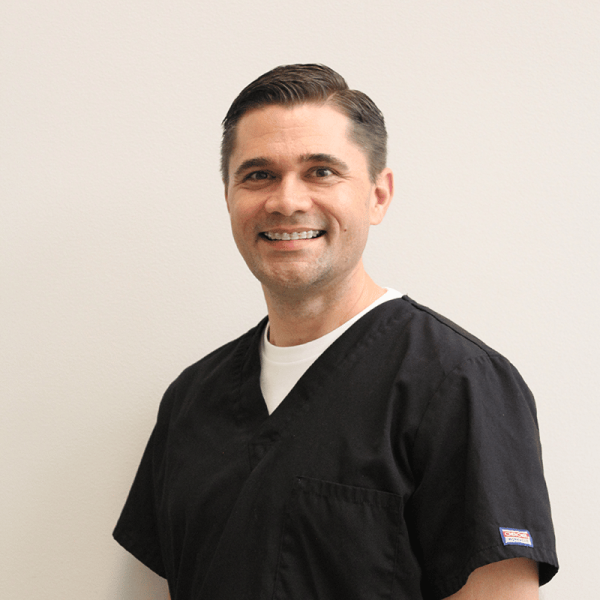 Dr. Valgardson
Dr. Brandon J. Valgardson was born and raised in Provo, Utah. After completing his undergraduate studies at BYU, he received his Doctorate of Dental Medicine from the distinguished University of Louisville School of Dentistry where he earned many awards for his excellent clinical skills. From there, he successfully completed an additional three year program in all phases of family dentistry with an emphasis on surgery and pediatrics in Mauston, Wisconsin. Dr. Valgardson's gentle touch and compassionate care resulted in many patients requesting him for their dental care. His skills and knowledge of general dentistry were applied on patients with varying types of dental needs. He has furthered his training in dental implants at the WhiteCap Institute Center for Dental Implant Training. Dr. Valgardson has a love for learning and expanding his dental knowledge to help better serve his patients. He has completed three times the required state continuing education hours.
Dr. Valgardson married his wonderful wife Stacie in 2004 and together they have four children; Caleb, Maelea, Parker and Easton. As a family they enjoy spending their time hiking, biking, camping, celebrating holidays and gardening. Dr. Valgardson is a current member of the American Dental Association, Utah Dental Association, and the Academy of LDS Dentists. He is also fluent in Spanish.
John Armstrong
Dr John Armstrong grew up in Utah where he developed a love for the outdoors. When he is not in the office serving patients, you will find him outside hiking, biking and enjoying the beautiful mountains Utah provides.
After serving a church mission in Bolivia, Dr Armstrong received his undergraduate degree from Utah State University. It was in Logan where he met his wife Jill and convinced her to move to Nebraska to further his education. After earning his DDS degree from Creighton University School of Dentistry, Dr Armstrong took an opportunity to practice dentistry in Southern Utah. After raising his 5 young children and practicing in southern Utah for a period of 12 years, it was time to move his family back to the Salt Lake area and continue serving patients in this beautiful valley.
Dr Armstrong continues to learn the latest techniques through continuing education. He strives to provide patients with results that look good, are comfortable, and last a long time.